Lab Tour
The Chemical Laboratory at AES caters to a vast variety of miscellaneous analysis. This laboratory also caters to a large number of client-specific material analysis. The Chemical Laboratory also acts as a support to the Materials Laboratory, handling its chemical analysis requirements.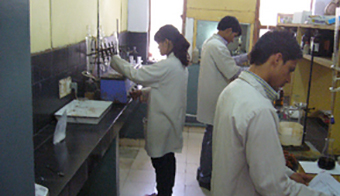 The Laboratory also carries out R & D in developing analytical techniques for specific client needs.The laboratory also provides the complete facility for analysis as per RoHS (the restriction of the use of certain hazardous substances) directives.
This Directive bans the placing on the EU market of new electrical and electronic equipment containing more than agreed levels of lead, cadmium, mercury, hexavalent chromium, polybrominated biphenyl (PBB) and polybrominated diphenyl ether (PBDE) flame retardants.