Instrumentation
UNIVERSAL TESTING MACHINES FOR TESTING OF METALS, RUBBER, PLASTICS, PACKAGING MATERIALS ETC
1.Universal Testing MIC (100 Ton)
2.Tensile testing M/C (5 Ton)
3.Tensile testing M/C (1 Ton)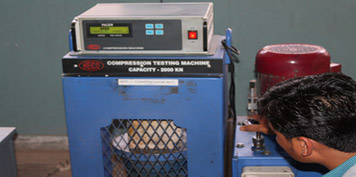 4.CEMENT, CONCRETE & ADMIXTURES
Compressive Testing Machine 2000 KN.
Compressive Testing Machine 1000 KN.
Blaine's Apparatus.
Vicat Apparatus.
Vibrating Machine.
Cement Autoclave.
Le chandeliers Apparatus.
Planetary Mixer.
Flow Table for cement and pozzolanic material.
Concrete Air Meter.
Concrete Mixer.
Concrete Permeability Apparatus.
Concrete Flow Table.
Permeability apparatus for WPC.
Penetration resistance apparatus for setting time of concrete.
SOIL
1. CBR Apparatus with digital load frame.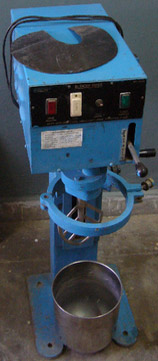 2. Casagrande Apparatus.
3. Shrinkage Limit Apparatus.
4. Soil Hydrometers.
5. Sieves.
6. Core cutters for in-situ density.
7. Sand replacement apparatus for in-situ density.
8. Standard Compaction Set.Modified Compaction Set.
9. Universal Extractor.Permeability Apparatus.
MISCELLANEOUS
1.Tile Abrasion Machine.
2.Light transmission apparatus.
3.Head from apparatus.
4.Drop tester.
5.Water Baths.
6.Digital ovens.
7.Humidity Chambers.
8.Marsh Cone. Durometer.
9.Ozone Chamber.
10.Hydraulic Pressure Tester.
11.DeMattia Flexing Tester.
12.Shear Fatigue.
13.Flammability Apparatus.
NON-DESTRUCTIVE TESTING
Concrete core Cutters with drill bits up to 250 mm die.Rebound hammer for concrete. Rebar Locator for concrete.